Melissa Barker discovers what the charming Village Castigno in the South of France has to offer.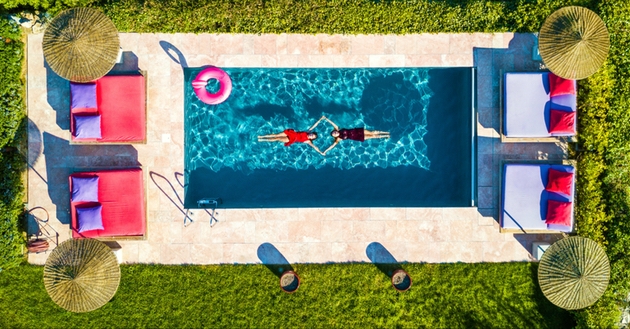 After a stressful few months of house hunting, I was in desperate need of some R&R, so a visit to Village Castigno in the South of France was just what the doctor ordered. Travelling by plane from Stansted to Beziers takes just under two hours, and I was fortunate enough to arrive on a beautiful spring day ready to explore.

Driving into the lush countryside, I was surprised to find the landscape is very similar to our own, with quaint buildings, beautiful meadows and charming villages.

When the owners purchased Village Castigno, many of the buildings were derelict and in desperate need of renovation. It's obvious how much love and devotion the husband and wife team have put into creating the wine resort. Every building is beautifully decorated both inside and out, and it's impossible to take a bad photograph.

Expect to feel relaxed, with every room offering a super-king-sized bed, stunning décor, a walk-in rain shower and of course delicious wine. The resort is Wi-Fi and 4G free. At first, I felt panicked at the idea of being cut off from my friends and family, but it turns out a digital detox was just what I needed I can't recommend it enough.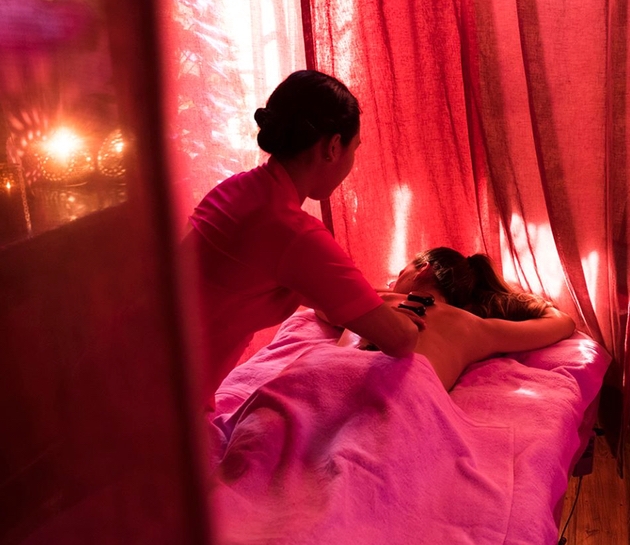 REST AND RELAXATION

The hotel's spa, although small, is a wonderful space where you can enjoy some well-deserved pampering. With a variety of massages available, you can choose what best suits you. When I visited I was greeted by the warm and inviting masseuse who talked me through the process and escorted me to a candlelit room that smelled divine. The experience lasted for an hour and I didn't want it to end!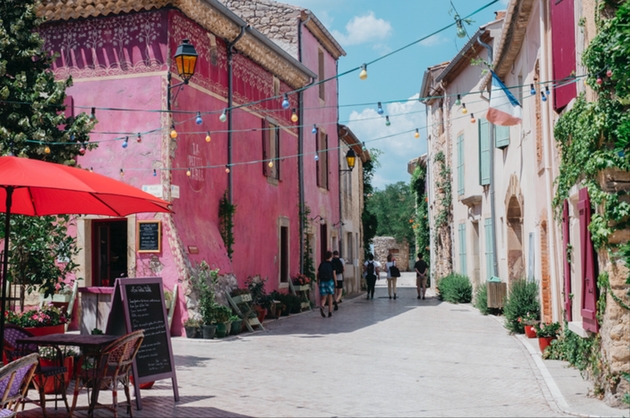 STRIKE A POSE

For those of you who love yoga, you're in for a real treat. Every morning ,the instructor organises a class to help you relax and unwind. In the summer months, you can participate in the garden of Maison des Amis, surrounded by gorgeous scenery.

I'd never done yoga before, so I was a little apprehensive at first, but it was a delightful experience. The inner sense of calm it brings is the perfect way to start your day.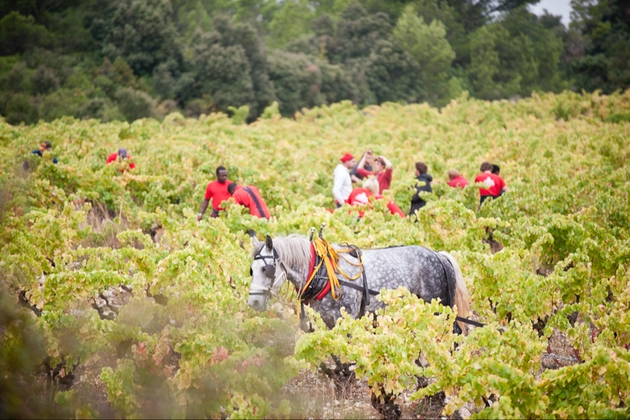 DRINK IT ALL IN

Lovebirds can visit the nearby winery called La Cave. The Building is made using cork and is designed to resemble a bottle – make sure you bring your camera. When you arrive the on-site experts will share the history of the estate and tell you all about their organic wines.

Village Castigno offers packages for couples who are looking for something a bit different – you can even become a winemaker for the day and create your own flavours. I had so much fun doing this and would highly recommend it. Alternatively, you can start your morning with a wine safari though the 150-acre estate – climb aboard a jeep and explore the truffle forest, river bed and visit the draft horses.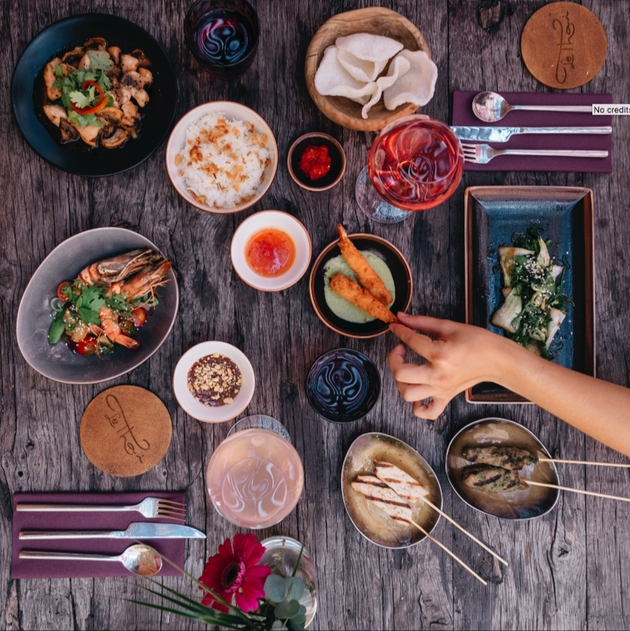 FOOD FOR THOUGHT

Newlyweds can enjoy dinner in a choice of three restaurants. Le Thai is a quirky take on Thai cuisine. The chef changes the dishes regularly and uses slow-cooked or wok-fried options including chicken, fish, spicy soups and sautéed noodles. During my visit, I pushed myself out of my comfort zone and tried veil tongue and mussels – both were delicious and have inspired me to be more adventurous with food.

La Petite Table is a bistro grill and is the only restaurant that offers a menu. I opted for steak tartare for main, it was delicious, and the ideal size to fill me up but leave enough room for what I consider to be the main event – dessert! I finished with a chocolate cake – I have a really sweet tooth, so this was the perfect choice. It wasn't too heavy, and I could have happily eaten more.

The Michelin star La Table De Castigno is run by Belgian chefs, Ruben and Pieter De Maesschalk, and was one of the best dining experiences I've ever had. I'm quite a fussy eater, but much to my surprise, I loved every dish. The service at all three restaurants was impeccable, and the staff go out of their way to ensure you're enjoying yourself and have everything you need.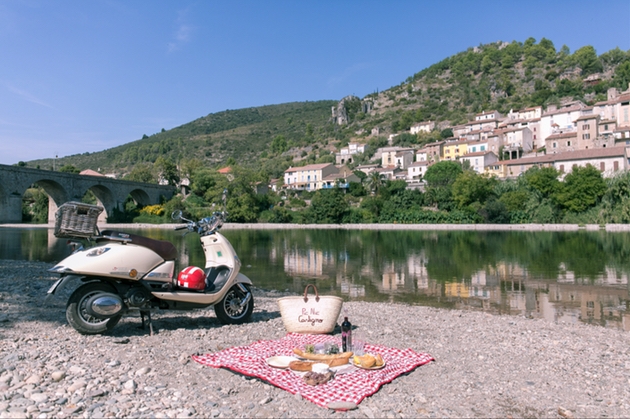 TRAVEL IN STYLE

There are several ways you can explore the surrounding area, including classic cars and horseback riding. On the final day, I tried riding a Vespa for the first time. It was a fantastic way of seeing the sights and the highlight of the trip. I whizzed down to the nearby market, where I saw how the locals live and sampled some of their produce – a must see if you're in the area.

With so much to do, Village Castigno is the perfect location for mini-moons.