How to plan a luxury glamping trip for two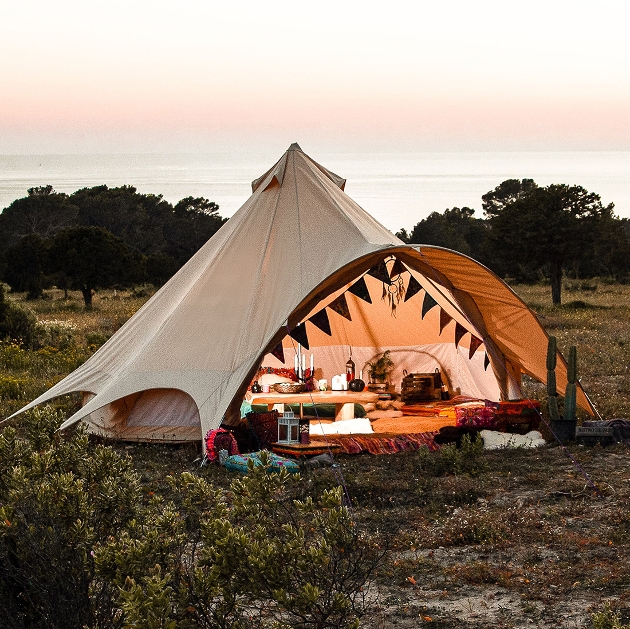 If you're searching for a luxurious honeymoon destination with a difference, then a glamping trip may just be for you. Here, Hannah Rose-Wynter from Boutique Camping shares her tips for planning your dream newlywed staycation among mother nature.

After all the excitement and build-up of your big day, a relaxing honeymoon is no doubt on the cards. Luckily, the UK is full of dreamy staycation destinations that can fulfil your sense of adventure or desire to get away from it all, and what better way to enjoy it than among the landscape itself? With a romantic glamping honeymoon, you can spend a weekend under the stars, away from the hustle and bustle of everyday life in the most luxurious way, so you can kickstart your married life with an adventure!

Whether you're thinking of a beautiful once-in-a-lifetime glamping trip, or you're preparing for a minimoon before a longer holiday, just follow our tips below to start planning.

Pick your destination
The first step in planning your glamping honeymoon will be choosing your destination. There are numerous campgrounds across the UK that cater to different kinds of camping holidays, whether you're looking for a site with all the mod cons or something a little more remote. You can use sites like Pitchup, Camping in the Forest, or the National Trust to find camping areas across the UK, as well as sites like Hipcamp to find and book some of the UK's best hidden gems.

When choosing your dream honeymoon location, consider what you want to get from your trip. If you'd like to sit back and enjoy the scenery, somewhere in the Lakes, Snowdonia, or the Cotswolds would be perfect. For coastline and beaches, head over to the Northumberland coast or pretty Pembrokeshire. If an action-packed break is more your thing, why visit one of the UK's many rivers for a spot of water sports?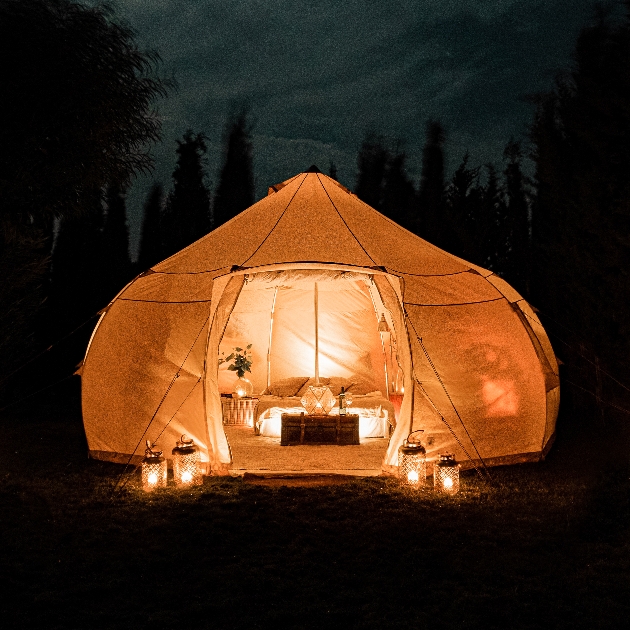 Choose your accommodation
Of course, the main feature of your glamping trip will be your accommodation. A regular camping tent will suffice but as it's your honeymoon, you'll probably want something more luxurious. Glamping tents offer more space compared to regular tents, both in terms of head space and floor space, for a more comfortable stay. They also tend to be made from thicker materials, like canvas, cotton, or polyester, which are designed to keep heat in — perfect for shielding you from the night-time chill.

As it'll just be you and your partner, a two people tent (3m) will be big enough, but you can upgrade to a bigger size if you'd like to have extra lounging space — a 4m tent will accommodate a double mattress or airbed with additional space for lounging. One of the biggest benefits of glamping is that you can choose to add your own home comforts to your stay, with soft furnishings, cosy bedding, and even a woodburning stove (if you've picked a breathable cotton or polycotton fabric tent that is). You can then make your glamping tent extra romantic with some blankets, plush cushions, and strings of fairy lights.

Plan your agenda
As there is such a wide range of uniquely designed tents on offer, there is bound to be a style fit for anyone and all purposes, no matter the agenda you've planned for your trip. Perhaps you'd like to sit back and relax, or maybe you'd like to head out into the local area and explore some nature trails. Whatever you want to do, planning a brief agenda beforehand will ensure you have enough time to do everything you have in mind.

If you're looking for some romantic date inspiration to make the most of your glamping honeymoon, below are just some ideas.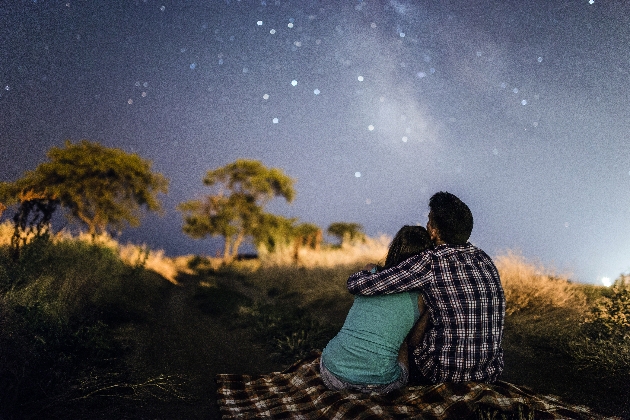 Stargazing
A glamping trip offers the unique experience of falling asleep under the stars, so why not make the most of it and do some stargazing? Bring along a telescope or pair of stargazing binoculars and see what you can find. If you're really keen on stargazing, you can head over to Go Stargazing for a list of locations near your campground that you can travel to for the best vantage point.

Dine al fresco
With the outdoors at your fingertips, glamping is the perfect opportunity to dine al fresco — weather permitting of course! No matter if you choose to cook over a good old-fashioned campfire, or upgrade to a luxe woodburning stove or pizza oven, you can take the opportunity to get outdoors, cook creatively, and enjoy some tasty homemade dishes in spectacular scenery and glorious company.

Alternatively, install a woodburning stove into your canvas or cotton tent so you can snuggle around it with toasty blankets as the night draws in. You could even toast marshmallows for the classic camping experience with a luxury twist. Don't forget to add a glass of bubbly or hot chocolate, too.

Movie night
Just because you're camping doesn't mean you can't bring some technology with you. Upgrade your usual movie nights with a movie glamping date night. Prop up plenty of pillows and blankets, grab your favourite snacks, and pop a movie on your laptop or tablet. You could even bring along a small projector and screen for the full outdoor cinema experience.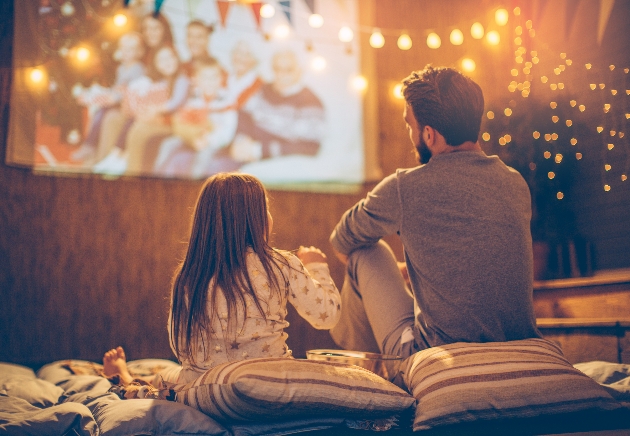 Get packing
When packing for your glamping trip, you'll no doubt have considered the cliche camping essentials like sleeping bags, air beds, warm clothing, toiletries, and food. But you may also need to pack extra camping gear like a torch, matches or a lighter, and a first aid kit. It helps to be prepared, so you may also want to bring along spare batteries, tent poles, and pegs too — just in case! To ensure you leave no essentials behind, Boutique Camping have some handy packing checklists available to download.

There are a lot of different sleeping and bedding solutions when camping, like traditional old school mats and airbeds. To achieve the full home-from-home glamping set up with maximum comfort and minimal weight load, roll-up beds are a fantastic, soft, and spongey alternative! If you find the depth of air beds are a better fit for you why not opt for a self-inflating one so you can travel lighter without a pump?

If you're worried about space, you can double up on certain items so you can get the full luxury experience for your honeymoon. For example, you could opt for a woodburning stove that doubles up as a pizza oven, so you'll not just have an efficient light and heat source keeping your tent toasty but a fully functional five-in-one cooking appliance too!