The Misty Mountain Reserve has launched new glass dome accommodation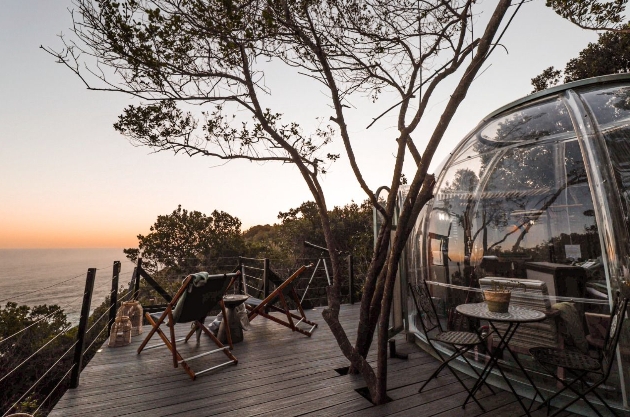 Part of the Misty Mountain Reserve in South Africa, the new glass Ocean Dome is nestled within the indigenous Tsitsikamma Forest, 230m above the sea. Surrounded by nature, this stargazing accommodation offers captivating views of the Indian Ocean. Whether lazing on the air bed with a book or soaking up the bubbles in a tub, the dome promises the ultimate relaxation experience.

There are several activities available and day trips to Misty can be organised for couples wanting to explore the local area.

Visit www.mistymountainreserve.co.za for more information.