L'Oreal Paris and Elie Saab have announced an exclusive collaboration with one shared passion: to offer beauty and boost women's confidence. The universal make-up collection, perfect for brides, draws on L'Oreal Paris' unrivalled scientific excellence and colour expertise combined with Elie Saab's signature artistry.

Here, arbiter of exquisite taste and craftsmanship Elie Saab, and L'Oreal Paris Global Makeup Artist and Glow Up judge Val Garland tell us all about this exciting new collabroation.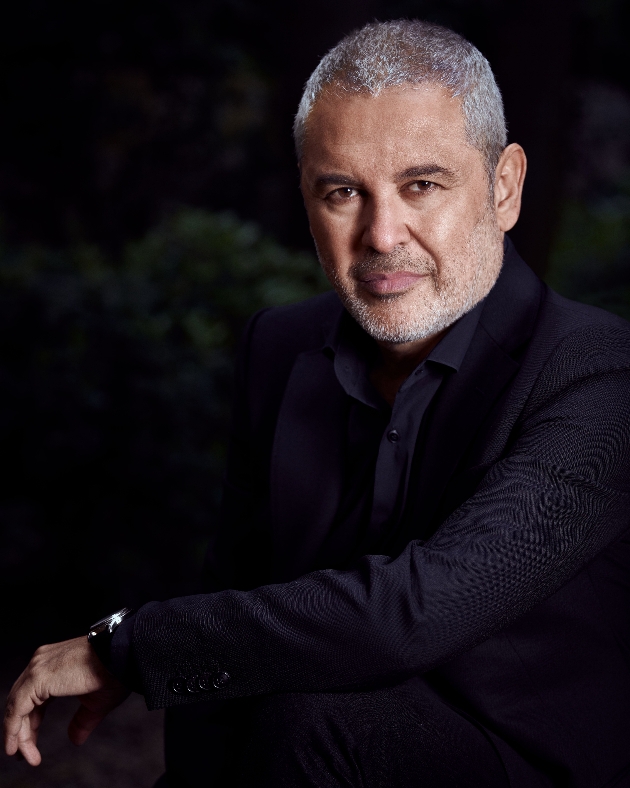 ELIE SAAB

1. Why did you decide to create a make-up line with L'Oréal Paris?

We have a long history of collaborating with L'Oréal Paris during fashion week where they have supported us backstage with hair and make-up teams for our shows. It's a partnership built on mutual respect that has strengthened over the years, so when L'Oréal Paris proposed the opportunity to launch a make-up collection together, it was a natural choice to create one that reflects the essence of the ELIE SAAB brand; grace, femininity and elegance.

My passion has always been to make women feel beautiful and make-up has the ability to highlight every woman's natural beauty. As the finishing touch to a look or an accessible way into the world of couture, make-up allows every woman to experience a touch of ELIE SAAB magic.

2. How do you define beauty?

Beauty is what everyone aspires to and making women feel beautiful is what I have always strived for. But to me, beauty is more than the way a woman looks; it's in her attitude, her grace. It's an innate quality that is never forced or exaggerated. I have always believed that less is more; beauty is about valorizing rather than altering whether it be through make-up or a dress.

My vision of beauty is not only to make women look beautiful, it's to present an array of products that will help to infuse beauty into their everyday lives.
3. Grace, glamour and femininity are the hallmarks of your couture collection. How did you incorporate them into your make-up collection?

I wanted the collection to stay true to the essence of the ELIE SAAB Maison; femininity, grace and elegance, and to translate the codes of couture into the language of cosmetics for a new way to wear the brand. Make-up enables women to access a slice of magic every day, emphasizing their natural beauty and helping them to feel more attractive, sensual and confident.

4. How would you define L'Oréal Paris and its mission of self-worth?

L'Oréal Paris is one of the world's largest beauty companies whose trademark has always been empowering women to look and feel their best. Their ongoing commitment to social responsibility resonates well with our values. It's this common passion to enhance every woman's beauty by paying respect to her individuality that makes this partnership an authentic fit.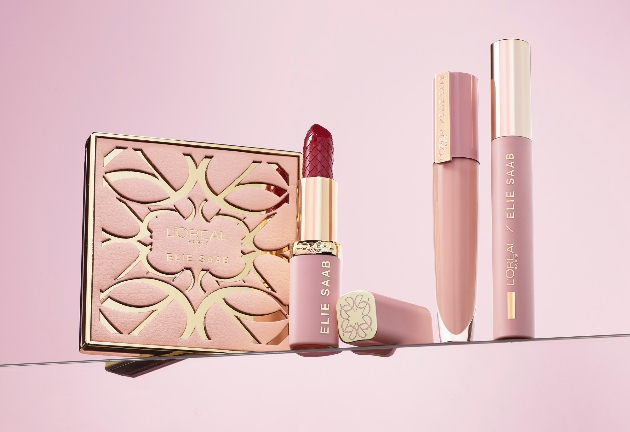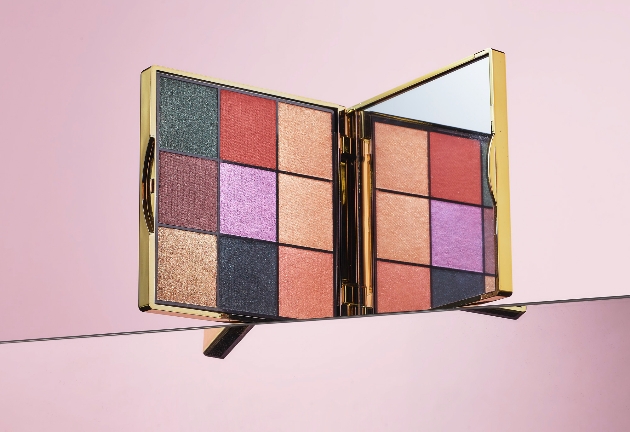 5. What is the idea behind the 'Power of Grace' message?

For me grace represents the true meaning of femininity; a noble characteristic making a woman exceptional. A graceful attitude is the epitome of elegance as it forms the basis of style, refinement and sophistication. It's that elusive quality that elevates and strengthens whilst giving a woman a sense of individuality. Naming the collection 'Power Of Grace' makes perfect sense to me – after all, what could be more inspirational?

6. What can we expect from Elie Saab x L'Oréal Paris collection?

It's a collaboration based on mutual respect and commitment and I couldn't be happier with the outcome. What matters to me is working with passion to deliver a universal make-up collection that aligns with our brand identity and thanks to shared values relating to quality and excellence, the process was a very smooth, organic, positive one. Offering a complete ELIE SAAB experience, the result is beautiful make-up products for every occasion. Now every woman who covets my style or aspires to wear one of our dresses can experience a touch of ELIE SAAB in the daily life.

7. Talk us through the collection and the inspiration behind it.

The inspiration behind the make-up line is the same feminine, graceful, elegant woman who inspires my designs. I always seek to bring beauty to women's lives and make-up is the simplest way to weave beauty into the every day. My aim was to create a universal collection to suit every skin tone and occasion, so I chose soft, warm colors in an assortment of textures from shimmery to matte for the palette in order to elegantly enhance without detracting from a woman's natural beauty.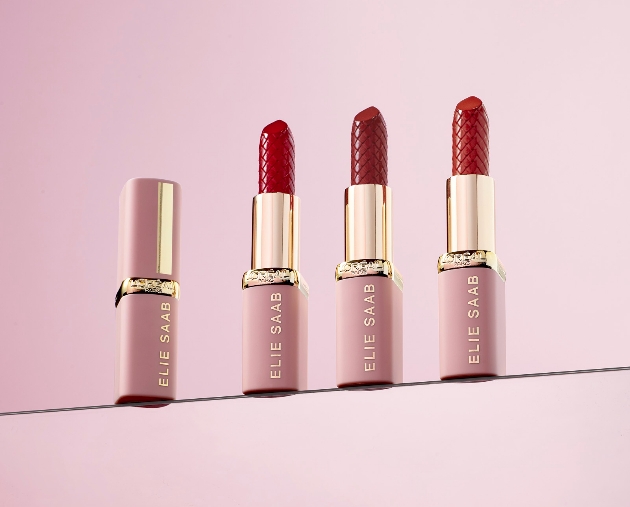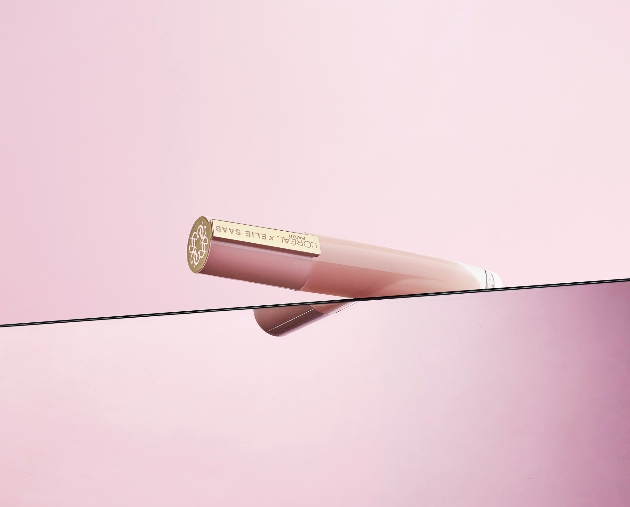 8. What makes the pack design special?

My style is known to be simple and elegant; I don't like exaggeration or excess, both brands have been aligned from the beginning in terms of design. Our signature tones of beige rosé are reflected in the packaging which is artfully emphasized by the golden ELIE SAAB monogram and detailing on the lipstick bullets for a touch of understated luxury.

9. What was the creative thought process behind the campaign?

The campaign symbolizes grace and elegance which was communicated through the dresses, make-up looks and casting. It's an aesthetic that perfectly embodies both brands' vision for the collection. Celebrating the individuality of women, the campaign stars a diverse cast of L'Oréal Paris ambassadors including Luma Grothe and Mei Jyang who epitomize the idea of grace.

It also features Cindy Bruna who particularly resonates with the ELIE SAAB brand as she is someone that we have known for a long time and represents a universal style be it in her attitude, her beauty or her allure.

10. What does female empowerment mean to you?

Women are key pillars in society. They are an infinite force and a source of life. I believe that every woman's voice should be heard and her impact on the world should be appreciated. Empowerment means helping her to believe in her own strength and never underestimate her worth.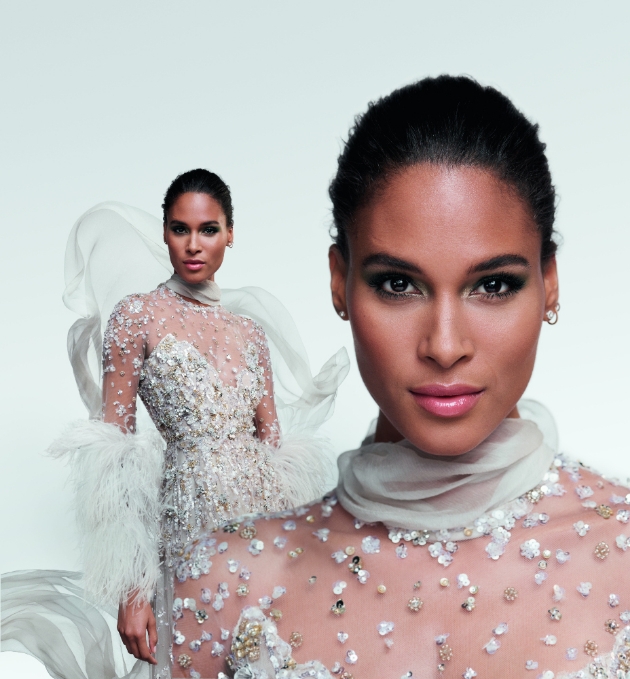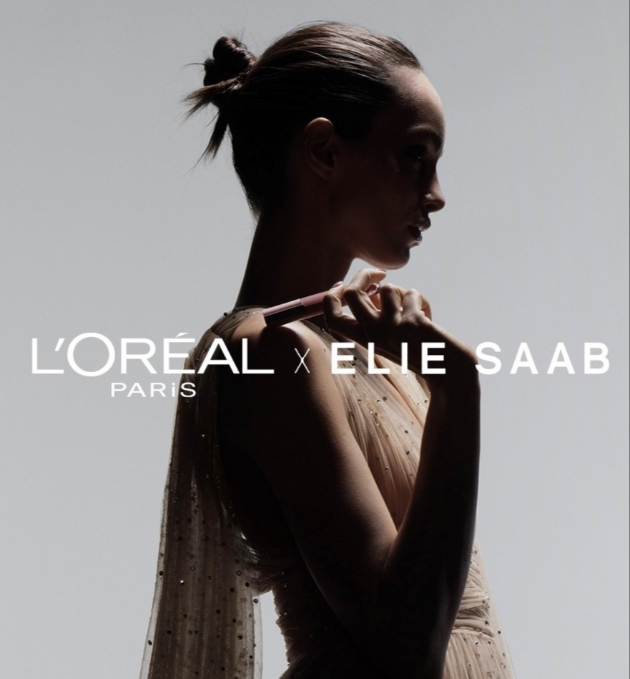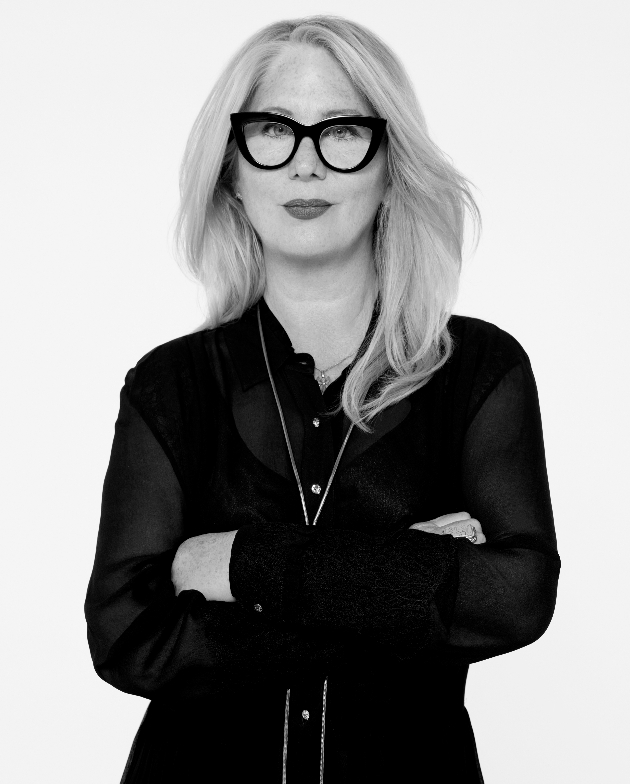 VAL GARLAND – GLOBAL MAKEUP ARTIST, L'ORÉAL PARIS

1. How is Elie Saab's vision of beauty expressed in the L'Oréal Paris x ELIE SAAB make-up collection?

I'm always in awe of the craftsmanship in Elie Saab's couture designs; the exquisite handsewn embroideries and embellishments and his signature fantasy creations that we all anticipate seeing every Paris Fashion Week. I wanted to translate his vision with make-up, by incorporating subtle shimmer finishes in the gloss and dazzling glitters in the eye shadows to truly reflect his designs.

2. Tell us about the power of make-up. How make-up can help women feel empowered and beautiful from within?

Make-up has the ability to make us feel empowered. I always feel most confident when I wear make-up; it gives me the same sense of fearlessness as wearing an ELIE SAAB couture gown. It's about expressing who you are and accentuating your natural beauty. You're beautiful and you're worth it!

3. What was your inspiration behind the beauty looks you created for the L'Oréal Paris x ELIE SAAB campaign?

I was particularly inspired by the pale pink feather details, the sheer nude chiffon and the silver embellishments from this season's couture show. It was a feminine yet powerful collection that commanded a strong presence with the use of opulent silver crystals that adorned the body.

I wanted to add a touch of haute couture into women's everyday make-up, so I created a collection with lip glosses, a mascara and an eye shadow palette that can be worn during the daytime and all the way into the evening. After all, we all need a bit of magic in our lives - especially now - don't we?

4. What do you love most about this new make-up collaboration?

I love the nude theme of this collection because it's designed for everyone; it's all about letting your natural beauty shine through.
My favourite must-have is the eye shadow palette. The pale pink, handcrafted leather cover is so soft and luxurious; it's like a collector's item. There are 9 colors in the palette from a classic shimmering nude and rusty copper brown to a rich burgundy and forest green. The eye shadows are creamy in texture and incredibly pigmented; you can create any look with this palette, the choice is endless.