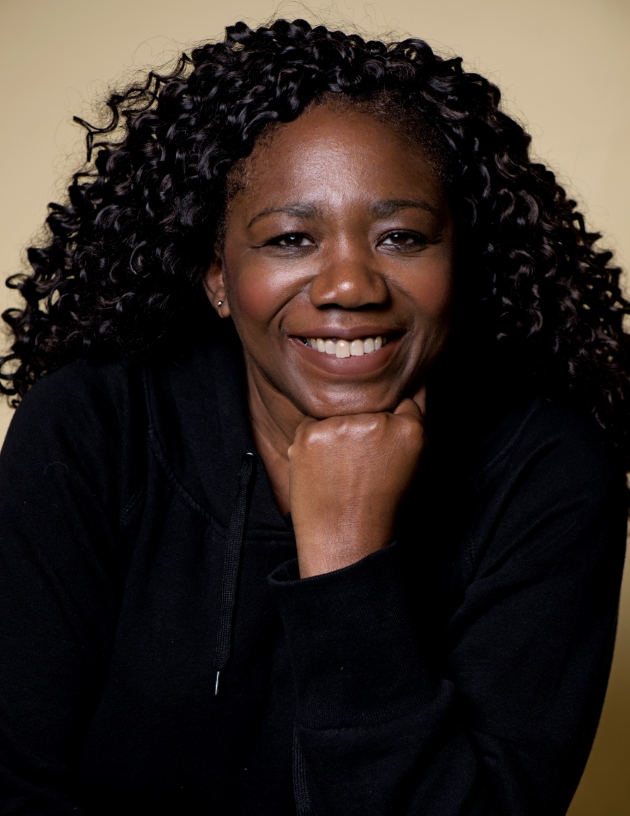 Credit: Rob Gardener PhotographyBerkshire-based make-up artist Joyce Connor has an impressively varied portfolio. Over the years, she's worked in every arena from fashion, commercial and corporate, to teaching and blogging, with bridal make-up, her great passion, always at the core. She delights in sharing her wealth of make-up, skincare and beauty knowledge via lessons, workshops, and one-to-one tutorials. As well as being a regular magazine and blog contributor, she can also regularly be heard on BBC radio.
Our beauty editor, Kelly Andrews, caught up with Joyce for her expert take on looking your big-day best...

What set you out on your journey to becoming a make-up artist? I was living in New York in the late 90s, and used to go to various beauty counters to get my make-up done – I just loved the feeling, and looking in the mirror afterwards was always exciting! So, I wanted to be able to give that joy to others.

You've worked across many realms during your career. Which was the most rewarding? Always bridal for me – I love being part of the wedding-planning adventure, and get swept away in the brides' excitement. I'm there for my brides all morning, to help them through the emotional stages before I see them off down the aisle to get hitched. I find it incredibly heart-warming. Plus, it's great to get positive feedback and see the photos from the day.

What's your driving ethos when it comes to bridal make-up? I always make sure I have the best quality products for my brides, to ensure their make-up lasts all day, and listening to their wants and needs is a key part of the process. On the day, I try to create a relaxing atmosphere for the whole bridal party, as it's important for everyone to feel special as they're being pampered. Hygiene is crucial, now more than ever, so I have individual sets of brushes for each person.

What's your all-time top bridal look? I definitely get asked for the flawless look most often. For this I need to go as natural as possible on the skin, then enhance the eyes or lips.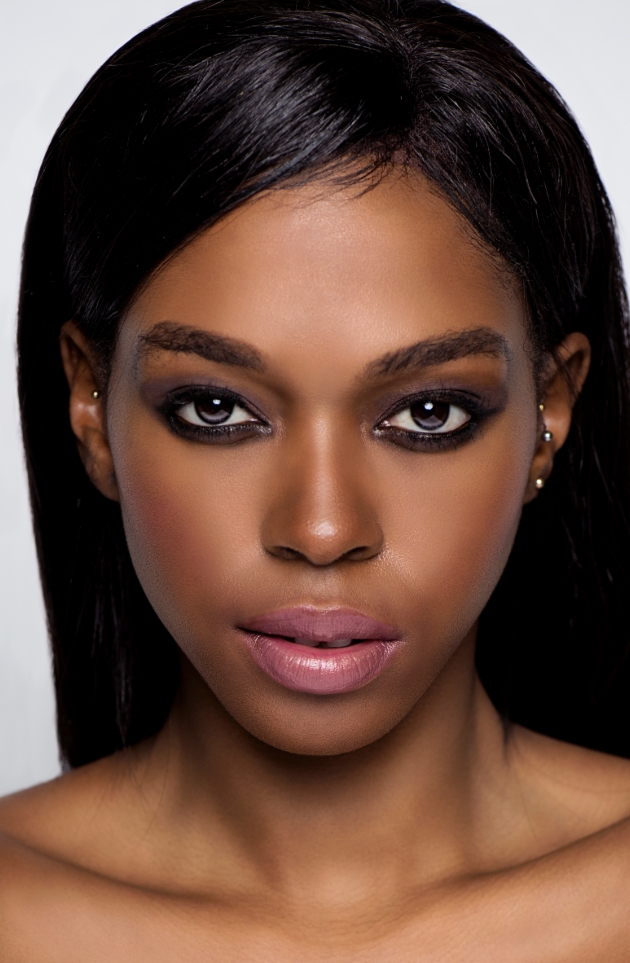 Credit: Rob Gardener PhotographyWhat advice would you give to a bride who isn't used to wearing make-up day to day? Opt for neutral tones with just a hint of colour on the eyes or lips. Choosing a tinted moisturiser, instead of foundation, will still give a flawless base. Having a trial session with your chosen make-up artist is the very best way to find the look you're comfortable and happy with.

The beauty industry is seeing a growing importance placed on products that are vegan, cruelty-free and eco-friendly. What's your stance on this? I've been using cruelty-free make-up for over a decade and my kit has become 60 per cent vegan and eco-friendly. I'm still working to achieve 100 per cent, and fortunately, more and more cosmetic brands are bringing these innovations to the market.

What three products couldn't you be without in your make-up bag? Mascara to enhance my lashes, concealer to hide my blemishes and lipstick or gloss to give me a pop of colour.

What are your top make-up trend tips? Glowing skin is a huge trend, but be careful to avoid applying too much gold or silver highlighter to the wrong areas of your face. Apply only to cheekbones, brow bones and the collarbone, drawing to eye to all the right places. Lash enhancements are amazing, but be sure to try them out a couple of times before your wedding day, as they may take some getting used to. Contouring is still one of the most asked-about make-up techniques. Applied in the correct way it can look fantastic.

We rounded up the bridal beauty questions we get asked most often, and put them to Joyce for her take on achieving the ultimate confidence as you walk down the aisle:

I have exceptionally sensitive skin, and I'm worried about make-up causing flare-ups on the big day. What can you suggest? Have a trial and tell your make-up artist the products and brands you normally use. If you know which ingredients you have a sensitivity to, let them know that too. Using the right skincare for your skin can really help to reduce sensitivity.

What do I do if I have a breakout the day before my wedding? Occasionally, this can happen due to hormones or stress, and the best advice I can give is to leave well alone. Try not to touch the breakout too much, and avoid products that may irritate the surrounding skin. Cleanse twice daily, and use a lightweight moisturiser.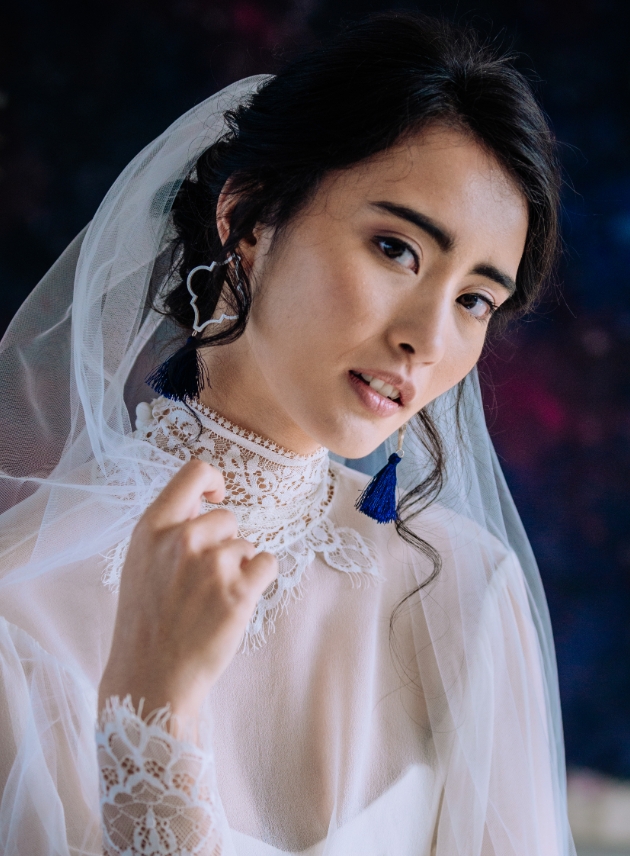 Credit: Berni Palumbo PhotographyI have oily skin and make-up doesn't tend to stay in place. How can I combat this for my wedding day? A great skincare routine will resolve most skin concerns. A good tip to delay make-up slipping is to wait until your moisturiser has fully absorbed into the skin before you apply foundation. Don't worry too much though, as your professional make-up artist will use primer and layering techniques to ensure your foundation stays put.

I'm getting married in the height of summer, and I'm worried about the effect of the heat on my make-up. What can you recommend? Using waterproof or long-wear make-up will be a great help, as will applying thinner layers of base. I always give my brides blotting papers for the summer season, which reduce shine and the effect of heat on their make-up, ensuring it lasts all day.

How can I wear a glamorous look while still looking like me? Wearing make-up enhances your own natural beauty, enabling you to look like the best version of yourself. Add a touch of glam with smoky eyes in brown, or a dramatic lip colour, while keeping the rest of the face flawless. I always encourage my brides not to deviate too far from their everyday look.

I really want to look fresh-faced and bright-eyed on my big day, but I struggle to conceal dark circles. Can you help? Dark circles are either genetic, or they form due to lack of sleep. Try a colour corrector to cover them up and keep them well hidden all day. Follow my three c's: correct, colour, conceal. First, you need to apply a cream colour corrector, follow that with a layer of foundation, and then a liquid concealer. Finally, set with a powder.

You can follow Joyce at @joyceconnormakeup, and head over to www.joyceconnormakeup.co.uk to find out more.