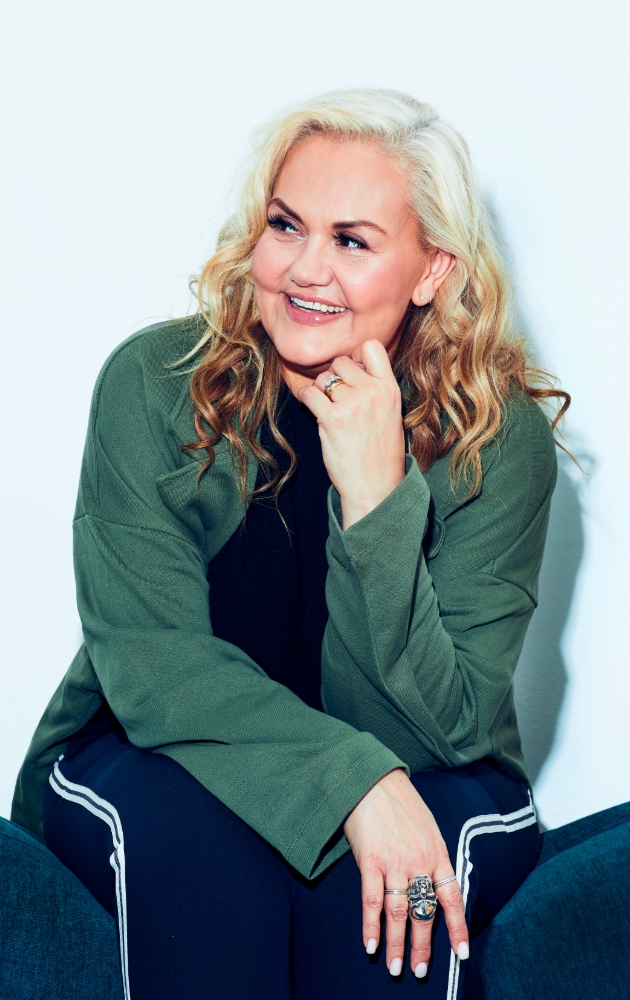 Credit: Nicky JohnstonA 35-year veteran of the beauty industry, skincare expert Caroline Hirons began her career on the shop floor before progressing to the level of qualified facialist. Despite an appreciation of make-up, her biggest passion has always been skincare, claiming it as her obsession. A decade ago, she set up her own blog – www.carolinehirons.com – a place where she could discuss her greatest love. "There was no plan, I just thought I'd have a go," she says, and 120 million page views later, her debut book Skincare is about to be released.

Our beauty editor, Kelly Andrews, caught up with Caroline to get the lowdown on her no-nonsense guide to everything you need to know when it comes to taking care of your skin.

Where did your interest in skincare begin? Watching how obsessively my grandmother and mother took care of their skin. They both worked in the industry on counters. When I worked in store, I was all too frequently met with people who wanted a really heavy foundation to hide their skin, and my first question was always "why what's wrong with it?" Good skincare is the foundation!

Your blogs and YouTube videos have a huge and loyal following. To what do you attribute this success? Being honest, being responsible, and putting the reader first above brands and PRs.

What's your daily skincare routine? You should adapt your routine every day depending on your skins needs. Today I've cleansed with REN Clean Jelly Oil Cleanser, and used La Roche-Posay Toleriane Mist. This was followed by Sunday Riley Autocorrect Brightening and Depuffing Eye Contour Cream, Oskia Super-C Smart Nutrient Capsules, and Allies of Skin Molecular Multi-Nutrient Day Cream. I finished with Zelens Daily Defence Sunscreen SPF 30.In the evening, I cleansed with my Pixi Double Cleanse, then applied 0.5% tretinoin from Dermatica, and waited 10-15 minutes. Next was Kate Somerville Line Release Under Eye Repair Cream, followed by another sprtiz of La Roche-Posay Toleriane Mist, and finally Kate Somerville Peptide K8 Power Cream Advanced Anti-Aging Moisturizer.

What's your top skincare buy recommendation for brides? Don't have any mad facials in the months leading up to your wedding. Have your skincare taken care of way in advance. Don't use any new products in the week of the big day. Remember, your partner doesn't care about your pores and if they do, consider cancelling!

Is there a one-routine-fits-all, or should skincare regimes be tailored to the individual? It would make it so much easier if there was, but that's not the case. My new book carries on from the blog, and has every possible skin type and condition covered, so you can create a routine from scratch, tailor made for you.

What product have you tried recently that you can't wait to tell your followers about? My followers are always the first to hear about everything. But I've recently been loving Oskia's Super-C capsules and Dermatica's online service.

Tell us about your new book. It's called Skincare and was published on June 25th. It's a no-nonsense guide to everything you need to know. I've taken everything I've learned from my years in the industry and my time on the blog to help you navigate the world of skincare, simply and succinctly. I tell you what you do, and don't need, and where not to waste your time and energy. If I rave about a product or an ingredient, it's because I know it genuinely works. Plus, it's bright yellow and covered in camouflage. What's not to love?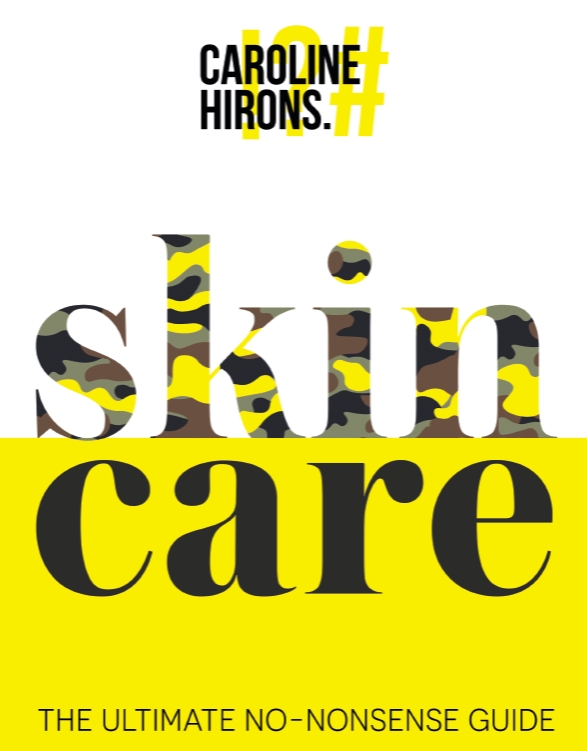 Skincare when getting married
You don't want to walk down the aisle on the biggest day of your life with a beetroot face or spots. If you want to gear up for your wedding and your skin needs a little help...
Try to start around 4 months before – 6 if you can afford it.
Have a couple of maintenance facials 6 weeks apart, then a pampering facial a couple of days before the big day itself.
Avoid invasive machinery, extractions and anything you haven't had before on the last facial before the wedding. No 'last-minute' peels!
If the dress of your dreams is backless or low on the back and you're worried about spots on your back, speak to your facialist – they can treat it.
What facial?
Despite their popularity and the continued growth of spas and salons, the average woman in the UK has a facial as a 'treat' on only three occasions in their lifetime: a birthday, Christmastime/celebration, or their wedding.
There is nothing more frustrating than looking forward to something, paying out good money and coming away feeling dissatisfied. Here's a general guide of what's out there and when it might prove useful.
There are lots of different types of facials, yet most involve the following steps:
Cleanse
Exfoliation (sometimes with steam)
Extraction
Massage
Mask
Application of product
Types of facials
MAINTENANCE: Will include massage, extractions, steam and possibly machinery
PAMPERING: Lots of massage, possible steam and lots of masks or serums
CLEANSING: Massage, clay masks, steam, and usually extractions
ANTI-AGEING: Machinery such as FRAXEL, fractional laser (all lasers), light therapy, galvanic, Caci, microneedling and serums/massage
ACNE: Deep cleanse, exfoliation, extraction, masks, high-frequency treatment
Extract: Skincare by Caroline Hirons (HQ, HarperCollins).