How to create a spathroom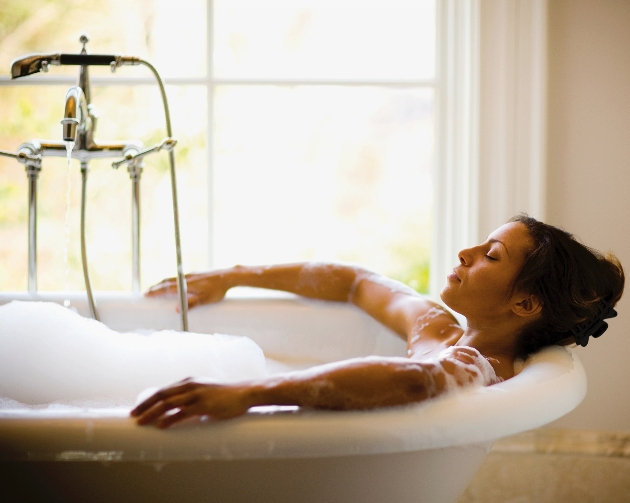 As the wellness trend continues to grow, more people are looking to incorporate wellness into their home, particularly in the bathroom. The focus is on creating a 'spathroom', a bathroom/spa hybrid that promotes serenity and calm. Luckily, creating one can be affordable and effortless.

Chloë Luxton, founder of Bramley – the British countryside-inspired beauty brand loved by the UK's best hoteliers – has shared six quick and affordable ways to create a hotel-worthy spathroom:

1. Good lighting is a spathroom essential, as light has a huge effect on our wellbeing. Natural light, for example, is good for both the mind and bathroom, opening the room to give the impression of greater size and space. If your bathroom is lacking in natural light, add mirrors to reflect light around the room and brighten the space. Dimmer lights and candles are also perfect for creating a soothing ambience when the sun goes down.

2. A cluttered space leads to a cluttered mind, so if you want to create a true bathroom sanctuary, you'll need to make sure the space is clean and tidy. Spend time tidying and organising your bathroom, ensuring all empty and expired products are thrown out and adequate storage is available for what remains.

3. Fragrance instantly alters our mood, making it a must for any spathroom. You can introduce fragrance in a variety of ways, whether through candles, diffusers, bath salts, or body care. What's most important is that you look for products formulated using natural and relaxing essential oils, such as lavender, chamomile, and ylang ylang.

4. If you want your spa-inspired bathroom to have a touch of luxe, invest in soft fluffy towels and ultra-plush bath robes. These accessories will provide ultimate comfort, giving you that hotel spa feeling in the comfort of your own home.

5. Plants are proven to improve wellbeing, making them a spathroom must. In addition to delivering a gorgeous bathroom aesthetic, plants also improve air quality, releasing oxygen and reducing the amount of dust in the air. Succulents are a great plant of choice, as they are easy to care for and survive well in most bathroom environments.

6. One of the quickest and most affordable ways to transform your bathroom into a spathroom is to play music. You can find great sound healing and spa-inspired playlists on Spotify and YouTube. Whether played through your built-in speakers, phone, or smart speaker, a relaxing playlist is guaranteed to deliver a truly relaxing atmosphere.
Check out www.bramleyproducts.co.uk