Meet the hair stylist behind Adele's iconic looks, Sami Knight
Adele returned to the stage recently in her hometown of London after a five-year break from live performances. Over the two nights in Hyde Park, Adele entertained crowds of 130,000 and did not disappoint. The man behind her elegant up do is Sami Knight – an LA-based hairstylist and creator of some of Adele's most iconic looks over the years.

Now, Sami is working alongside REHAB - a new haircare brand making waves across the hair industry. Read on to find out more about this collab as well as well as the man himself.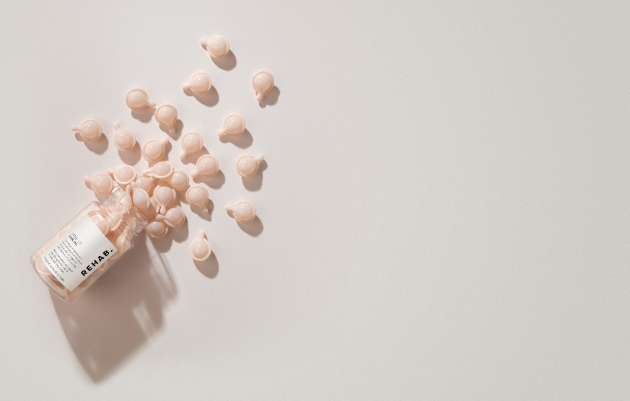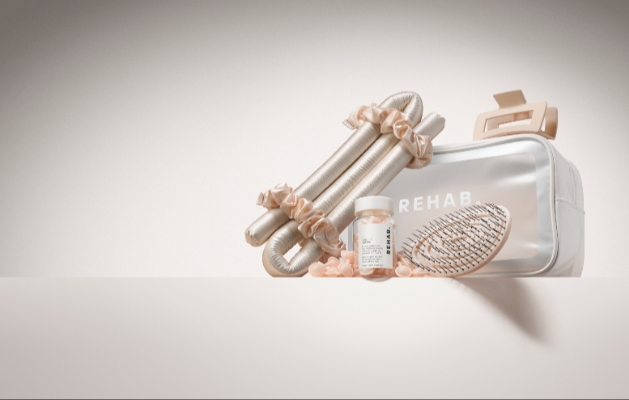 Tell us about your hair-styling journey Sami?

I got started in a pretty unorthodox way, I did my degree in photography, and took a job as a hairdressers salon apprentice just for some pocket money. I ended up enjoying the hairdressing more than taking photos, and was certainly a better hairdresser than I was a photographer. I forged ahead with it, and just kept moving through the industry until now. It was a pretty organic evolution from salon to session work, and then into the music industry. I don't think it would have happened for me if it wasn't for the apprenticeship. Not everyone can, or wants to learn in a classroom environment, I'm very fortunate to have had that opportunity! And now I'm working with the most incredible talent the industry has seen.

What are the top-three hair types of products you cannot live without as a stylist?

A lot of the work I do starts with a good classic curling iron set. It sets a good base for a multitude of different styles. To prep that, I'll start with a volumising mousse or spay, and rough dry that in for some texture. Then I tong set with a medium to light hold hairspray, which acts as a setting lotion. When I brush out, I find it best to get a dab of hair oil onto the palms and backs of my hands, and apply through the hair. Rubbing my hands to distribute more oil, as I make sure the product has an even coverage.

Tell us about REHAB and what you think of the brand?

I love REHAB.! It's clear to me that the main focus is healthy hair. Healing oils that actually add goodness back into your tresses, while making them look great at the same time, is a no-brainer. That combined with the no heat curling system is such a winner. I think it's evident from the branding in general, that this is a care based product with a focus on sustainability.

What is your favourite REHAB. product and why?

I've been using the Dose 1.0 Hair Oil and I love it. Most oils weigh my hair down, and end up looking greasy, as opposed to luscious. This does the exact opposite, giving me really silky shiny healthy hair. I've been using it on both wet and dry hair, and it's been super effective both ways. I'm a fan! Having used the oil, I've really been enjoying it, it's actually perfect for my hair, and I think the dosed pods are great, as it gives you a prescribed measurement for application. The biodegradability is an essential, I think most of us these days are concerned about the environment. So micro plastics, or petroleum products aren't an issue to worry about here.

What are your top products for keeping hair healthy?

My top products for keeping hair healthy start with care, not shampooing too often, but using a soap free high quality wash when you do, maintains your hair's natural oils without stripping them away. Good quality leave in conditioners are great if you're slicking your hair, instead of using harsh, and drying gels or waxes. Using a heat protectant is a must if you're styling with direct heat, as this is when most damage occurs. Also, using and SPF lotion on your hair when you're out in the sunshine, especially at the beach, or around the pool. You can literally use any water based sunscreen lotion on your hair, I often dilute mine further with water, and spray on. It makes such a difference to keeping your hair healthy for prolonged sun exposure. The REHAB. Dose hair oil would always be a great addition to a healthy haircare routine. It's very light, so there's no build-up. It's absorbed into the hair cuticle, and nourishes really well. It can be used before styling as a smoother. After styling for additional shine and silkiness, or even before bed for some nocturnal nourishment.

Are there any hair trends you're loving at the moment?

I think more and more texture is going to be a big movement coming up in hair. I think the ease at which a consumer can add waves into their hair with a heatless curler is going to make them very popular. I think adding braids into damp hair and sleeping on them is also another great way to get texture into hair without heat. I'd love to see what a combination of loosely braided hair wrapped around the heatless curler tool would achieve. Endless possibilities.

Are there any hair movements or fashions you wish would come back?

I think there's something about a really good blowout that's magic. The heat and the brush will smooth the cuticle, and make your hair shiny and should last for days. No need for a flat iron, or curler afterwards, just a really great blowout.

What is the most used hair product in your kit?

Hairspray! Always hairspray, I always have a few different kinds, and usually carry spares.

What is your favourite all-time hair look on a client?

My favourite look on a client is the one that makes them look their best. I've been told before that when i say this it sounds corny, or cliché, but I'm just not someone that's going to try and push the latest trend, or technique on someone just because everyone else is. For me, a great hairstyle is one that is totally tailored to the individual. If they look and feel the best they ever have, that's my all-time favourite look.

What has been your career highlight to date?

There have been so many, and I'm immensely proud of all of them. The real highlight of my career is having built a roster of incredibly talented, and kind clients (including Adele, Rita Ora & Jessie J) who really value what I do, and trust me to be part of their team, and work on their hair. That is a true joy.

Check out https://rehabyourhair.com