Faith in Nature leads sustainable beauty for 40 years. Sustainability has been one of this year's biggest beauty trends and it's showing no signs of slowing down, as more and more brands hop on the bandwagon and promise to do their bit for the environment.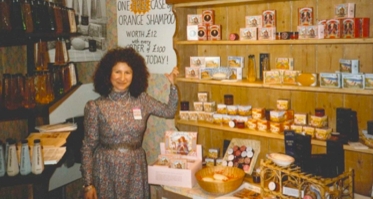 Trailblazing beauty brand Faith in Nature has been a pioneer in leading the sustainable beauty movement. Founded in 1974 by aromatherapist Rivka Rose, the beauty company started creating 'green' cosmetics before it was mainstream, harnessing the power of natural ingredients while looking after the planet that provides them.

Here's how Faith in Nature has been a step ahead since the very beginning…

Saying no to plastic

Modern beauty brands are scurrying to swap their plastic packaging for something more eco-friendly, but Faith in Nature has been using 100% recycled and recyclable bottles since 1999 - that's 340 tonnes of plastic they've saved from landfill. In fact, the bottles were once made so thin that they were falling over. Customers can buy 5-litre bottles in order to refill rather than repurchase, but there are also plastic-free options in the range such as handmade soaps and shampoo bars for those looking to cut it out of their beauty routine completely.

Steering clear of organic badges

The organic beauty industry is a confusing one, with certifications often creating even more of a muddle with inconsistent criteria that's unhelpful for the consumer. Faith in Nature believes in good, natural and ethical products at a good price, which include organic ingredients by choice - but not in order to greenwash.

Powering factories with sustainable energy

While making sure the end product was as eco-friendly as can be, Faith in Nature also applied that thinking to the very factory the range is made in. The brand's only UK factory has been using sustainable biomass energy to keep it going for five years now to great success.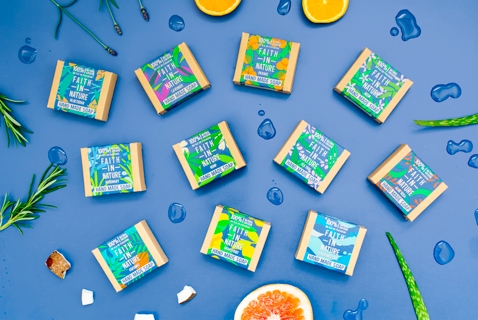 Being cruelty-free

Vegan beauty and cruelty-free credentials are high on the priority list for modern beauty consumers, but Faith in Nature has been at the forefront of animal-friendly formulas for decades. The brand has been registered cruelty-free for 25 years and was vegetarian from the start, and even best-selling products have been discontinued in order to register as 100% vegan.

Creating biodegradable formulas

Every formulation in the Faith in Nature range is biodegradable to ensure they're gentle on the planet; they're designed to break down quickly in order to minimise the impact on the environment and to protect aquatic wildlife. Timings will vary depending on the surrounding environment, but the brand uses only naturally derived cleansing surfactants that pass a specific biodegradation test, which achieves at least 60% in 28 days.

Keeping manufacturing local

As well as leading the way in using 100% natural fragrances instead of artificial colours and synthetic perfumes, the brand sources its aromas locally (for example, the lavender supplier is based in Kent) - another way to ensure they're as ethical as possible and allowing them to closely monitor the origin and ethical credentials of their raw materials.

The Senior Brand Manager comments, "Brands during our time in the natural industry have come and gone, but our values still stand today – connect people to nature without harming nature in the process. This is the foundation of Faith in Nature, and despite a massive influx of brands into the natural industry, it represents a truth that many brands can't buy."

Faith in Nature is available now from www.hollandandbarrett.com, www.boots.com, www.sainsburys.co.uk, www.wholefoodsmarket.co.uk, and www.ocado.com