Ask the experts
Here is a selection of Q&As from Your Yorkshire Wedding magazine. If you would like your question answered by our experts, please email it to editor@youryorkshire.wedding.
To view more Q&A's on a different topic, please select one from the list below.
Hot topic: Big day, big questions
Our experts solve your wedding dilemmas
---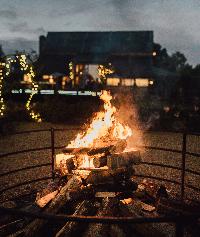 Autumn ambience
Q. We've seen so much inspiration for summer weddings, but we're tying the knot in October. How do we create an autumnal feel?
A. Felicity Henriques says: If you're looking to escape the busy summer season and create an original, atmospheric wedding, then this is the time to do it. Here are some top tips:

- Light the way. Clever lighting will create a warm glow and cosy atmosphere. Candles and tea lights are an affordable way to create an intimate setting. Light outdoor spaces and pathways with floor-standing lanterns. Remember to make your photographer aware of any lighting set up to get the best results in your images.

- Fire up. Crackling log fires add warmth and create a flattering glow. They also smell fantastic. Outside, firepits make inviting areas for guests to chat and toast marshmallows.

- Go with the glow. The season's rich colour palette provides a striking alternative to summer's paler hues. Use this to your advantage with deep, bold earthy colours like berry and forest green mixed in with metallics.

- Scandi-chic. An ivory faux-fur shawl adds instant elegance to a bridal dress and is practical too. Try throwing faux furs over furniture and seating for an on-trend Hygge feel.

- Raise a glass. Greet your loved ones with a warming cocktail to set the scene. Choose well-loved classics such as mulled wine, or speak to a specialist to devise your own signature drink using cinnamon, clove spices, hot apple and bourbon.
---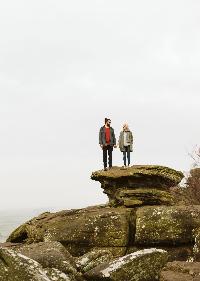 Snap happy
Q. We've seen that a lot of photographers offer an engagement shoot. We're both very camera shy so don't know if we want to do this - is it worth biting the bullet and having one?
A. Freya Raby says: Absolutely! Very few people enjoy having their photo taken, which means that having a camera pointed at you all day long can make you feel uncomfortable. Engagement shoots not only give you the chance to get to know your chosen photographer, but they also help to settle pre-wedding nerves. My aim is to build your confidence in front of the lens and help you relax with your partner.

By the end of the session, we'll feel a little closer and you'll have had the opportunity to become more familiar with the camera. A recent client told me that he felt like he'd just been for a lovely walk with his fiancé and a friend – who just so happened to be taking photos.
---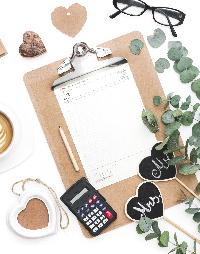 Planned to perfection
Q. I work away from home a lot and I'm struggling to plan my wedding next year – where do I turn for help?
A. Tabby Kerwin says: Firstly, make sure all your major elements are booked. This includes venue, catering, photographer and entertainment – these are the things that get booked up far in advance. Be honest with yourself about your budget and make sure you stick to it. No one needs the additional stress of debt.

Next up, ask for help and delegate. These are two things we're pretty bad at as humans. If you want some professional advice and are happy to hand over control of your big day then hire a wedding planner. Many companies will offer full or partial planning, as well as an on-the-day coordination service.

Some planners, like myself, offer an hourly wedding-consultation service. This would be perfect for you as you can use it as and when you need – either just for help and advice, or for practical matters such as booking businesses and admin jobs. This is a great compromise for a busy couple who want to stay in control of their special day.
---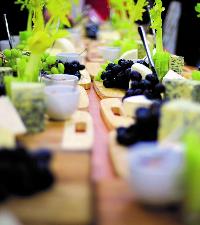 The food of love
Q. We're having an outdoor marquee wedding. What do we need to consider when booking our catering?
A. Lesley Mercer says: Tastes have expanded over recent years and we're seeing more and more al fresco nuptials.

For this style of wedding the perfect catering options would be sharing boards or bowl food – as chosen by Harry and Meghan at the recent royal wedding. Social dishes offer more variety and can be themed to suit every taste. Another option is a cheese-grazing table for the evening – think an array of cheeses, chutneys, breads, fruit and crispbreads – just help yourself and indulge!

To enhance a rustic setting, we like to go back to nature with our natural props such as tree trunks, wheelbarrows, barrels, crates and even a tin bath. Just because you're in a field doesn't mean you can't have a spectacular gastronomical display.

Limited access to water or electricity shouldn't be an issue for an experienced caterer who will always have a solution. After all, who wants a noisy generator humming in the background of their big day?
---
Contact our experts...
Felicity Henriques
The Tithe Barn, Bolton Abbey
Tabby Kerwin
Mode for…Events
---