Ask the experts
Here is a selection of Q&As from Your Yorkshire Wedding magazine. If you would like your question answered by our experts, please email it to editor@youryorkshire.wedding.
To view more Q&A's on a different topic, please select one from the list below.
Hot topic: Wedding myths
Our experts give the low-down on traditional expectations.
---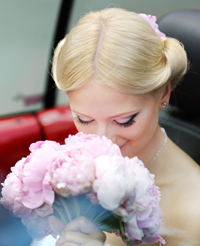 Perfect petals
Q. I really don't want to spend a fortune on my flowers but am being told that a large part of the budget should be spent on blooms. Is this true?
A. Susanne Loweth says: Every couple's individual and you need to decide what kind of wedding you want. You don't have to spend a lot on flowers if they're not your thing as there are plenty of other ways to decorate your venue. However, if you would like flowers to feature, you should talk through your ideas with a florist and they'll be able to help you work out how much money you need to set aside. Keep in mind that the price of flowers at the supermarket isn't a good guide as there's a lot of skill in what a professional does and they'll be able to source better quality flowers.
---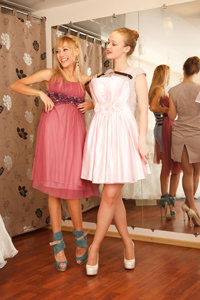 Seasonal touch
Q. I've heard various things about the role of the Maid-of- Honor, including that it's now commonplace for her to make a speech. What's expected of her on the big day?
A. Pamella Dunn says: As with al modern weddings, each one is completely different. Whether you've chosen a life-long friend or close family member, you should be guided by your relationship - and try to play to her strengths. If she delivers killer one-liners then a speech would be great, but more than anything she is your support and'right-hand'woman on the big day.
---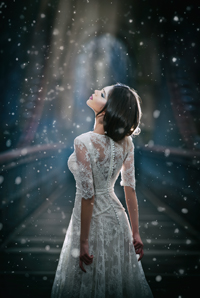 Shot list
Q. I've been told by members of my family that there's a set shot list that I have to get for my wedding album. Is this the case and if so, what's on it?
A. Collette Evans says: For my clients, formal photos usually consist of a variety of combinations of the bride and groom and the wider family. I like to plan these before the wedding and try and limit them to between 10 and 15 so that people don't get 'frozen cheeks'. Photos of grandparents and children are better taken at the beginniing of the shot list while group shots of friends can be the most fun.
---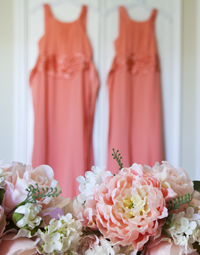 Best dressed
Q. I've got a really big group of bridesmaids but have been told I'm expected to pay for their dresses, shoes, hair and make-up. Is this the norm?
A. Hayley Guest says: The way you allocate your budget is entirely up to you and often your friends will be willing to wither pay for, or make a contribution to their dress. Some brides choose to let their best girls choose their own dresses so that they can wear them again which sweetens the blow a little or you could compromise with them and agree to pay for their dresses if they can cover the shoes and hair for example.
---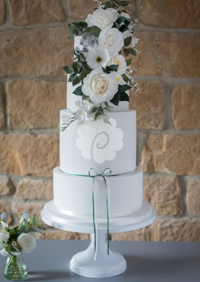 The sweetest thing
Q. Do I have to have a traditional filling for one of my cake tiers? I wanted to have something less conventional and I'm not sure if there's anything I can do to include both if it's still an expectation.
A. Dominique Pickering says: I offer my brides the option of having each tier as a different flavour or opting for one that's used on every level - a popular one is Victoria sponge. Many couples are now choosing more 'trendy' flavours such as salted caramel or champagne and strawberry. I'm also developing a new one which is satsuma, gin and orange - not conventional by any means!
---
Contact our experts...
Collette Evans
Photographer
Dominique Pickering
Cake maker
Hayley Guest
Bridal boutique owner
Pamella Dunn
Wedding planner
---