Getting to know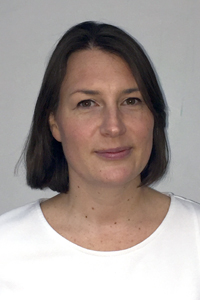 Get to know Liz MicIntyre, editor of Your Yorkshire Wedding, with these top 10 questions.
What do you love most about working on Your Yorkshire Wedding?
I love the genuine positivity that comes from the people I speak to when planning and writing every single issue. Yorkshire folk are well known for their warmth and in my experience, I've found this to be very much the case.
Describe the style of a Your Yorkshire Wedding bride?
What I find to be the most common thread with Yorkshire brides is the determination to promote their roots somewhere in their big day, whether that's the food, the choice of venue or the theme. Home is where the heart is as they say and this certainly seems to be true with the brides that I speak to.
What's your favourite feature to write for Your Yorkshire Wedding?
I love to write the real weddings features and generally I have a rule that if they don't make me cry then they're not right for the magazine. The ideas and creativity that I see never fails to surprise me and acts as a reminder that even when you think you've seen it all – you really haven't!
If you were to get married what type of wedding would you have?
This is such a difficult question to answer as I honestly don't know. As an outdoorsy kind of girl I'm drawn to rustic, woodland, glamping-style weddings but that said, I'm also a history buff and can totally see the attraction of getting married in a castle or stately home.
Who would be your number one wedding guest and why?
I know this is meant to be a question about Stephen Fry or someone else that's profound but honestly, my number one wedding guest would be my best friend. I'd be totally lost without her and can't imagine not having her by my side on such an important day.
What are the five words that best describe you?
1. Thoughtful
2. Adventurous
3. Naughty
4. Hard-working
5. Busy!
Which publications/book online and offline do you enjoy reading and why?
The last book I read was The Light Between Oceans – I cried my eyes out. I read a lot of classical literature and love the great romantics!
What three items could you not live without?
1. Tweezers
2. A pen
3. My phone!
Favourite food?
Curry – enough said.
Where are you happiest?
Outside. It doesn't really matter what I'm doing but I love the fresh air.
Contact me
I'd love to hear all about your plans for your big day, or whether you'd recommend your wedding suppliers. Alternatively, let me know about any budget-saving tips you feel may benefit other readers. Email me at editor@youryorkshire.wedding.
---