Ask the experts
Here is a selection of Q&As from Your Yorkshire Wedding magazine. If you would like your question answered by our experts, please email it to editor@youryorkshire.wedding.
To view more Q&A's on a different topic, please select one from the list below.
Hot topic: Party politics
Our experts advise on handling any W-day dramas
---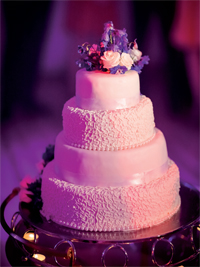 The sweetest things
Q. We're not massive fans of anything traditional but know that the older members of the family will be disappointed if the wedding cake isn't fruitcake. Is there any way that we can please them as well as ourselves when it comes to our big-day bake?
A. Amanda Bentham says: Using different flavoured tiers on your cake is a good way to try and cater for all tastes. Use the smallest for your fruit cake and have the others as your favourite sponge. Piping is another way you could make your creation more traditional, even if you choose to opt for a more modern design.

A very cool option is to have a 'half and half' cake where the front is decorated traditionally but the back is decorated differently – usually in a more funky style.
---
Happy families
Q. My parents got divorced last year and things are still less than harmonious. The thought of them sitting on the top table together fills me with dread! Are there other table layouts that we could try that aren't so stressful?
A. Pamella Dunn says: You could consider a sweetheart table where just the two of you are seated together, which is a wonderful opportunity to spend quality time with each other on what is a very hectic day. There's also the option of having all circular guest tables where you sit with friends instead of the usual family top table.

Long banquet tables are also a popular choice, and those in an oval shape work well for smaller numbers as speeches can be heard from wherever your parents are seated.

However if it's a top table you'd really like, you don't have to follow tradition and can seat whoever you'd really like to have closest to you on your special day.
Whatever way you choose – I'd recommend having the conversation well in advance of the day to avoid any disappointment or upset.
---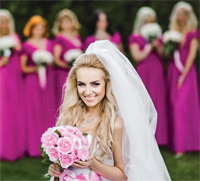 One hand in their pocket
Q. I have six bridesmaids and my budget is taking a pounding! What is it acceptable to ask them to pay for?
A. Hayley Guest says: Don't worry you're not alone! Lots of our brides are faced with the same dilemma. Some will choose to split the cost of the gowns with their bridesmaids. Alternatively, you could ask them to pay for the accessories, such as shoes, hairpieces and jewellery, and to stump up for any alterations they may need on the gown. Try not to worry too much, they're your bridesmaids after all and I'm sure they'll understand.
---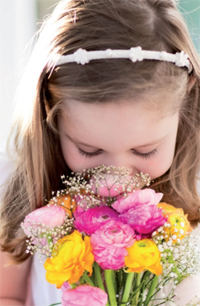 Childs play
Q. I know it's taboo but many of my friends have children and I don't want to exclude them from the day but equally, I don't want them to be the focus of it. How can I keep my friends happy by allowing them to bring the kids, but make sure that my fiancé and I are the centre of attention?
A. Anna Scott says: This is a question we get asked a lot and employing an agency such as Cheekychopschildcare is the answer. We offer bespoke childcare options for every wedding scenario and getting this right means all the children are looked after for the day and are fully engaged. Many agencies will include a mobile crèche which ensures that kids are cared for by qualified staff for the duration of the event, including being put to bed and watched until the evening ends. A chaperone might be used to look after older children onsite too. Full planning, set up and all aspects of childcare are provided meaning no more stress – and no children running riot on your big day!
---
Contact our experts...

Amanda Bentham
Cake maker

Anna Scott
Children's entertainer

Hayley Guest
Bridal boutique owner

Pamella Dunn
Wedding planner
---