Ask the experts
Here is a selection of Q&As from Your Yorkshire Wedding magazine. If you would like your question answered by our experts, please email it to editor@youryorkshire.wedding.
To view more Q&A's on a different topic, please select one from the list below.
Hot topic: Love on time
Our experts advise on your wedding timeline
---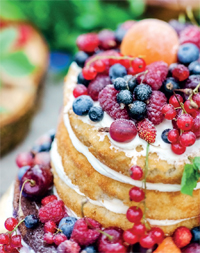 The sweetest things
Q. I'd like a naked cake but am concerned about it drying out. When should I expect delivery and how should I store and display it?
A. Amanda Bentham says: Make sure the cake is baked as close to the wedding date as possible. All of my naked cakes are baked the day before the event. I always use cling-film to stop them drying out and don't usually take it off until I arrive at the venue. If you're doing the same try to make sure you don't pull the edges too tight as this will squash the overhanging buttercream.

It's essential to test the cake samples before booking, and ask the supplier how long the cake will last before it starts to go dry. Most reputable companies will create something for you that will last a couple of days before it starts to dry out.

Display it on a wooden log for a quintessential rustic/barn themed wedding.
---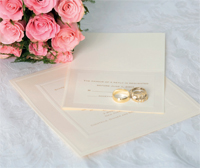 Wed-ministration
Q. I'd never realised there was so much to think of in terms of stationery. What needs to be sent out and when, and how can I be most cost effective?
A. Julia Noble says: I'd recommend you speak to a stationer at least six months prior to the wedding to discuss your requirements. It's often more complicated than you think, and a good one will be able to offer you lots of advice and help you plan.

Work backwards from your wedding date to figure out timings, set your RSVP date around eight weeks prior to your big day date. Send your invitations around six weeks prior to your RSVP date – don't forget that most stationers will take four weeks to print everything that you need and you'll also need to remember to give yourself enough time to proof the design. This always takes longer than you think, so planning early will help you enjoy the process.

Shop around for prices well in advance and order samples so you can see the quality. What looks good online might be poor in your hand. Classic invitations are always cost effective – flat or folded card, there are plenty of print processes from digitally printed, foiled, letterpress or die stamped and some are more expensive than others. If you want ribbon, pockets and sparkles these all add to the cost also. Don't be afraid to set a budget, a good stationer will help you try to reach it and still supply lovely stationery.
---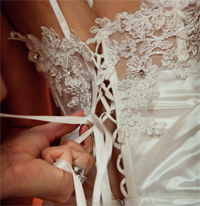 Perfect fit
Q. How many fittings should I have before my big day and how close to the date should my last one be?
A. Hayley Guest says: We recommend at least two fittings, but only your seamstress will know how much alteration work is required on your dress, so bear this in mind.

We usually suggest booking your first fitting eight weeks before your big day, and youre last fitting should usually take place about three weeks before.
---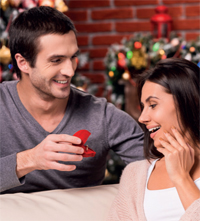 Start at the very beginning...
Q. My fiancé proposed to me at Christmas and I don't know where to start with the planning. What's the first thing I need to book and the best things to think about after that?
A. Pamella Dunn says: My advice would be to do your research before you book anything. Decide whether your venue will be a chic hotel, a marquee, or barn. Shortlist the top five suppliers that would be of most importance to you, for example; bridal designer, wedding planner, photographer, videographer and cake designer.

This will form a natural order of priority for you and I'd suggest you meet with your top three in each category and book your favourites 12 to 18 months prior to the big day. Plan dates in your diary where you can dedicate time to creating a truly personal wedding with trusted suppliers who you love and will work well with. Consider meeting with a planner who will not only save you hours of research but also guide you through the whole process whilst looking after your budget too.
---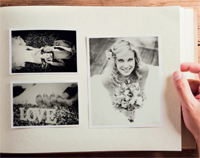 Snap happy
Q. How long after the big day is it reasonable to expect the final version of the wedding album?
A. Les Rodley says: I always aim to get the full set of photos back to the couple within two weeks of their wedding. They then choose their selection and can expect the album back within four weeks.
---
Contact our experts...

Amanda Bentham
Cake maker

Hayley Guest
Bridal boutique owner

Julia Noble
Stationery expert

Les Rodley
Photographer

Pamella Dunn
Wedding planner
---