Ask the experts
Here is a selection of Q&As from Your Yorkshire Wedding magazine. If you would like your question answered by our experts, please email it to editor@youryorkshire.wedding.
To view more Q&A's on a different topic, please select one from the list below.
Hot topic: Crazy in love
Our experts advise on incorporating classic romance
---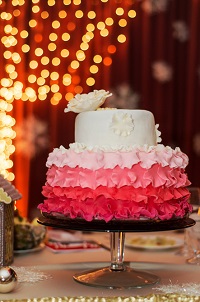 Classic romance
Q. We're considering our wedding cake at the moment and quite like the soft frill style of decoration. We're having a classically traditional day, what else would work for our theme?
A. Amanda Bentham says: There are lots of different ways you can incorporate frills in to the design of your cake including individual petal ruffles, rosette ruffles, frills made by individual blossoms, sugar strips with delicate edges, not to mention the ways that you can use buttercream.

To complement the frills, delicate handmade sugar flowers always work beautifully and your cake maker can work closely with your florist to match your bouquet and create the same style flowers in sugar to be arranged on your cake.

Bows made from either sugar or ribbon always finish off a design perfectly and if your frills are created using sugar, you could use the same colour to make the bow.

A fully white cake including white flowers/ frills/piping always looks very traditional and timeless while using maybe just a slight hint of the colour theme in the sugar flowers will tie everything in together.
---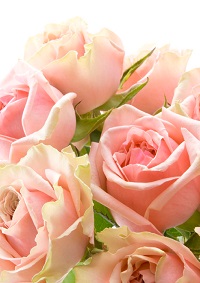 Say it with roses
Q. We're tying the knot around Valentine's Day and (predictably), we're going for a romance theme. I've always thought that red roses are the most romantic of flowers but I wondered what other options there might be?
A. Lisa Walsh says: I'd have to agree that red roses are the most romantic option but if you're looking for something else I'd suggest that you consider a 'sweetness', which is a very pretty pink tipped rose. Pinks are very romantic in a less obvious way and mixed with narines, star-gazer lillies and fragrant freesias this would also be a very lovely option for your flowers.
---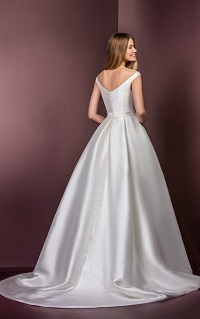 Princess for a day
Q. I've always dreamed of wearing a princess dress on my big day. Do you have any suggestions for which designers and collections would be best for me to consider this season?
A. Haley Guest says: Princess gowns are certainly a bridal classic – and so they should be! This year designers are producing some absolute beauties.

The Unforgettably Me collection from Ian Stuart boasts some show stopping princess cuts. Ian's attention to detail and careful consideration for fabrics and colour always ensures brides feel as spectacular as they look.

Other Labels such as Essence of Australia, Ellis Bridal and Art Couture, have some beautiful princess dresses that are also worth considering. These collections are featuring some stunning back details as well the classic sparkle bodices – less is certainly more for lots of brides. Using simple fabrics such as mikado combined with fabulous cuts, designers are creating some breath-taking princess silhouettes.
---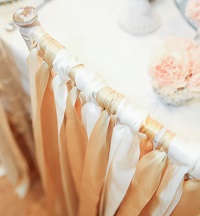 Blushing bride
Q. I'm quite taken with blush and gold as our colour scheme but wondered if other colours were better to create a feel of total romance at our March wedding.
A. Pamella Dunn says: I completely agree, it's a beautifully romantic colour palette that you can have fun gently introducing a range of soft feminine colour. Greys, chalky whites, and a sprinkling of mixed metallics will add further detail and enhance the romance of the blush and gold.

Blended tones of barely-there hazelnut, one of Pantone's colours for spring 2017, delicate apricot and powdery blues add a summery vibe, whilst textures such as velvet and linen can add a cosy wintery feel with the addition of soft candle light.

Introducing subdued hues of your favourite accent colour will ensure your perfectly romantic design has a personal touch.
---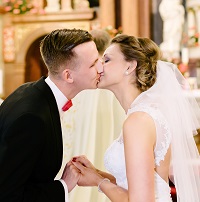 Top three
Q. We're thinking about our big-day shot list and wondered what the three most romantic pics were that we need to capture?
A. Les Rodley says: There are three absolutes in my opinion, the first kiss, one that captures the couple holding hands with their rings showing and a romantic shot of them gazing into each other's eyes.
---
Contact our experts...

Amanda Bentham
Cake maker

Haley Guest
Bridal boutique owner

Les Rodley
Photographer

Lisa Walsh
Florist

Pamella Dunn
Wedding planner
---