Ask the experts
Here is a selection of Q&As from Your Yorkshire Wedding magazine. If you would like your question answered by our experts, please email it to editor@youryorkshire.wedding.
To view more Q&A's on a different topic, please select one from the list below.
Hot topic: Big-day suppliers
Experts advise on finding the perfect suppliers
---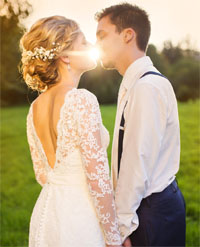 Happy snaps
Q. I have no idea about the different kinds of photography styles, or what questions I should be asking could you help please?
A. Adele Haywood says: Photographers have different ways of working, some have a documentary or reportage style, which means that they photograph things as they happen from the background – they rarely have any group photos. Some are more traditional in their approach and opt for plenty of group photographs, as well as ones that are 'posed' for during the day. Some mix the two styles. One of the main questions you need to ask is how a photographer likes to work on the day. You need to know if the person you're choosing is going to blend in with how you envisage everything. Another question I'd ask is regarding group photographs. Some photographers advise that you need a maximum of eight -10, so if you're thinking of a shot list that has more than that, you may need to negotiate or look for someone who works the way that you'd like them to.
---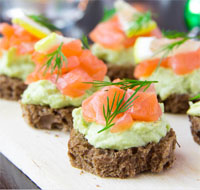 Good taste
Q. My hubby-to-be and I are both big foodies so getting the catering right is really important to us. What checks should we make to ensure we get the right supplier?
A. Michelle Hudson says: Catering is such a huge part of your wedding day and something that all your guests will remember. Tastings are important so make sure you're able to sample the caterer's food before the big day. Here are a few questions that you might want to ask:

• What experience do you have and have you worked at the wedding venue before?

• Can you provide references?

• Do you require a guaranteed number of guests?

• Do you supply linen and tablewear?

• How long does the set up take and when does the service begin and end?

• What's the deadline for choosing a menu?

• Who will be in charge of taking away the equipment?

• Do you also provide alcohol?

• What's your payment and cancellation policy?

• Can you accommodate special dietary requirements?
---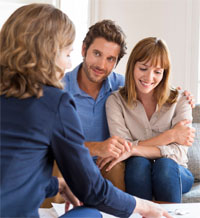 Great expectations
Q. What are the staples for finding a perfect venue? We're open to all options but want to make sure we have a team there to support us with planning. We're not quite sure how much or how little we should expect.
A. Melissa Hamer says: I suggest that the couple make a shortlist of their favourite venues and then decide which ones tick all the boxes in terms of style, location and capacity. Arrange to go and see the venues and meet the teams. Go with your gut instinct, personal, friendly & professional service is a must!
---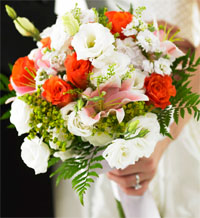 Seasonal savings
Q. I'm amazed at how much I've been quoted for my wedding flowers and wondered if you have any tips for finding a supplier that will try and do me the best deal possible?
A. Pam Batram says: Pam says: Ideally you're looking for someone you feel you can trust so I'd recommend meeting your florist in person. For less expensive flowers, they'll usually advise going for seasonal blooms, which can cut the cost significantly as well as talking you through less expensive arrangements that are still really beautiful.
---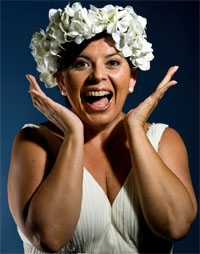 Bootylicious
Q. I have my heart set on a particular style of gown but was told during a recent wedding dress shopping trip that my shape is all wrong for that style and that I should be looking for something else. Is this the kind of reaction I should expect as a larger lady from bridal boutique staff?
A. Kerensa Dyson says: All brides-to-be, whatever their size or shape, should expect the same professional and courteous shopping experience and try on whatever they like! It's often a very scary and daunting prospect for the curvy bride to start thinking of dress shopping so it's down to the sales staff to make it a truly wonderful experience for her. There are some truly fabulous boutiques out there with staff only too willing to help.
---
Contact our experts...

Adele Haywood
Photographer

Kerensa Dyson
Bridal boutique owner

Melissa Hamer
Wedding coordinator

Michelle Hudson
Event manager

Pam Batram
Florist
---